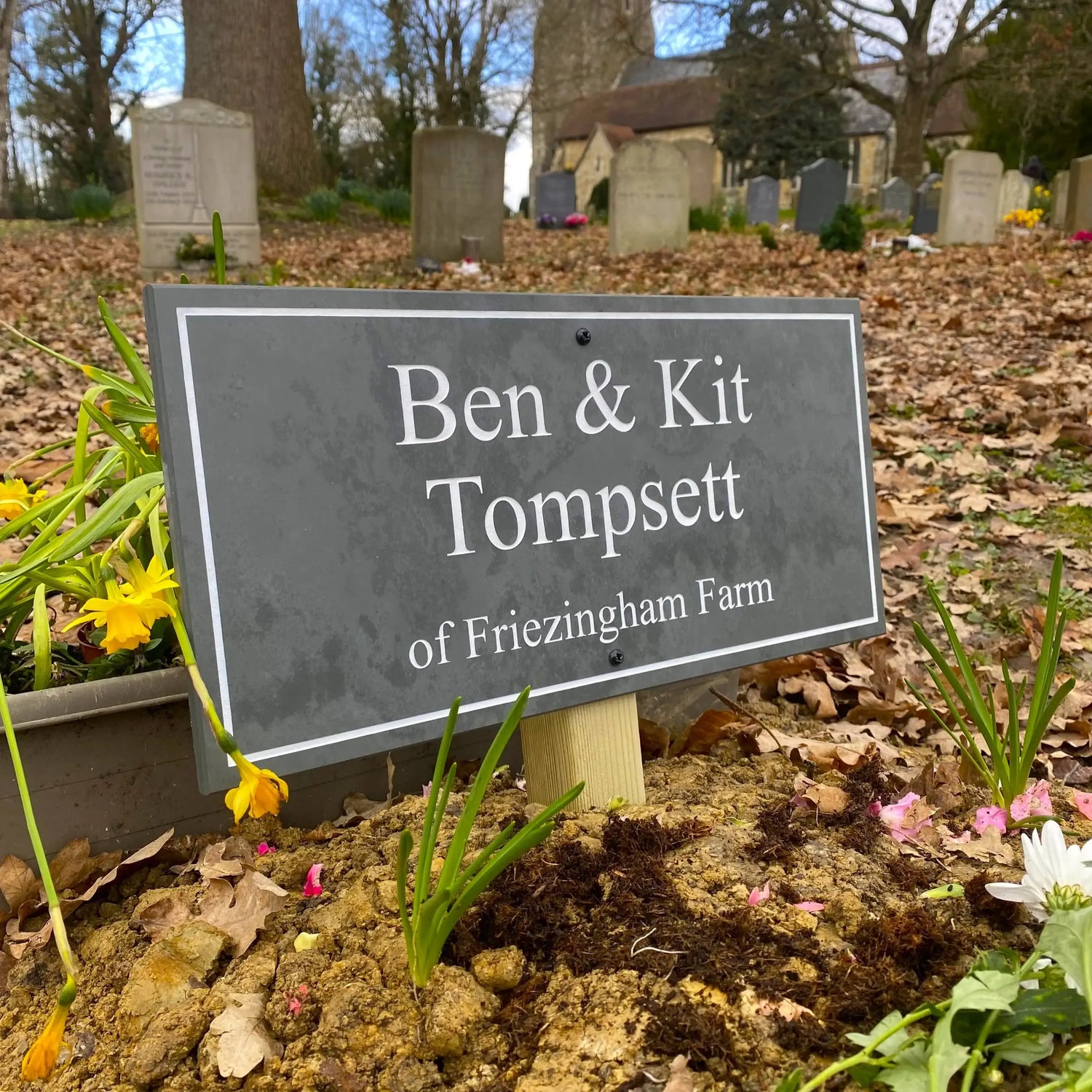 Memorial Plaques
Help a memory last a lifetime with a personalised memorial plaque. Ideal for a loved one, to mark a special occasion or to remember a furry friend. All our plaques are handmade from high-grade slate stone or granite, to ensure that they are suitable to last many years to come in all weather conditions.
Shop our memorial plaques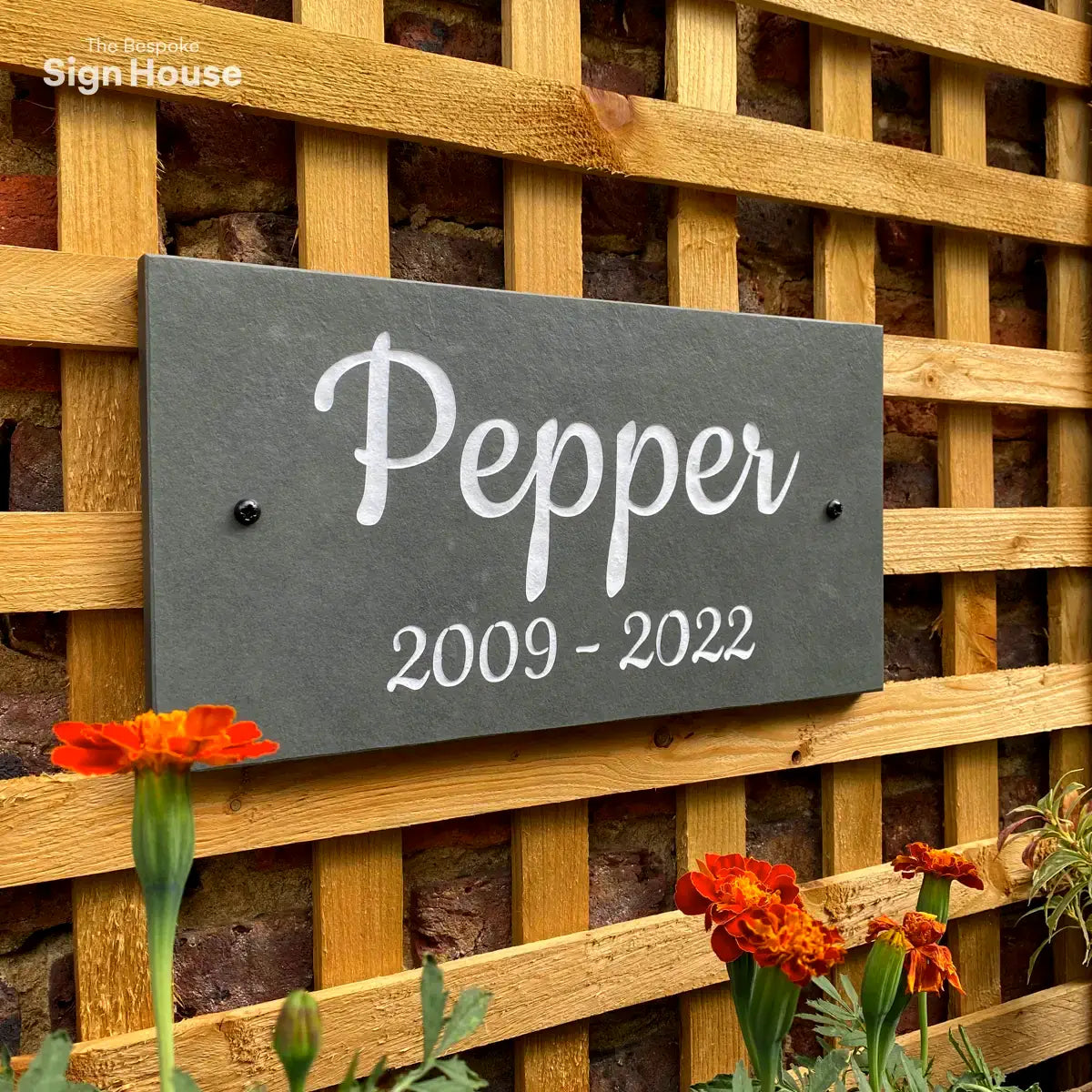 Slate & Granite Memorial Plaques
Slate and granite are ideal for memorial plaques as they are natural yet hard-wearing materials. All of our memorials are available with a variety of fixing options to suit your requirements. Whether you require having pre-drilled holes and fixings supplied to place on a wall, or an un-drilled piece of stone to sit freely in your garden, you can choose your preference before you purchase your sign. We can also supply wooden posts if required too, just select the style of plaque from our product options before proceeding to personalise that sign.
What do memorial plaques say?
A memorial plaque should be personalised and meaningful, often citing words such as In Memory of, In Memoriam, in Remembrance of, Rest In Peace. They often include a name, as well as a date or dates for the person, pet or memory it is remembering.
What are memorial plaques used for?

Memorial plaques can be used for many different things, such as to remember a loved one who has passed, to mark a grave for our beloved pets, or to commemorate an event such as planting an important tree.

What are your lead times for a memorial?

Our plaques and signs are handmade, with our average lead time being around 2-3 weeks from the date you place your order. During peak periods such as the Christmas holidays this can be slightly longer.

Do you make grave plaques for pets?

We do. We have made plenty of pet memorials over the years, just let us know what you would like your plaque to say and any design requests you have and we can create it for you.

I would like a design you don't have, can you make it?

Yes, we are able to do almost any design. You are best to email us at 

with any requests and ideas and we can see what we can do to make it for you.

What materials do you use for the plaques?

We use either slate or granite stone, depending on which you choose. Both are natural materials which are durable and stand firm in all weather conditions.

What fixings do you offer?

We have a range of fixings, including screws and wall plugs, hidden fixings, epoxy resin adhesive kits and wooden posts. If you wish to display your sign in a churchyard or public space, please be sure to check any local guidance on suitable fixings and materials for your area.
Who are we?
We are a rural business operating out of the Kent countryside, crafting handmade signs and plaques which are delivered around the world! We take great care in every order which comes into our workshop and take immense pride in the quality we produce. Did you know we make house signs and house numbers too? You can see more examples of our work and read our customer reviews on our dedicated reviews page.