The Top UK House Names and Their Origins
When it comes to house names in the UK, there's a huge variety on show. But when it comes to the top 10 most popular names, the one thing they've all got in common is that they're all incredibly British!
Hearing words such as rose, stables, and cottage might sound like you're eavesdropping on a conversation within the Kings Windsor estate, but they make up part of the most common house names in the UK.
Before we get to the list, let's take a quick look at where the tradition of house naming started. Giving a name to your home is a practice that dates back hundreds of years. It might not be surprising that this tradition started with the upper-class folk, with the name of a manor or estate taking after the person who owns it. For example, Lord Harrold owns Harrold Hall Estate. 
It wasn't until 1765 when the central Parliament declared that every house built in a city or town must have a number, followed by its associated road name, a legislation which is still in use to this day. Since that date, thousands of us have gone about looking into how to change your house name to make it more personal and unique.
With naming your home becoming normal over the last 300 years, let's take a look at the top UK house names which are in use today and understand where they originated from.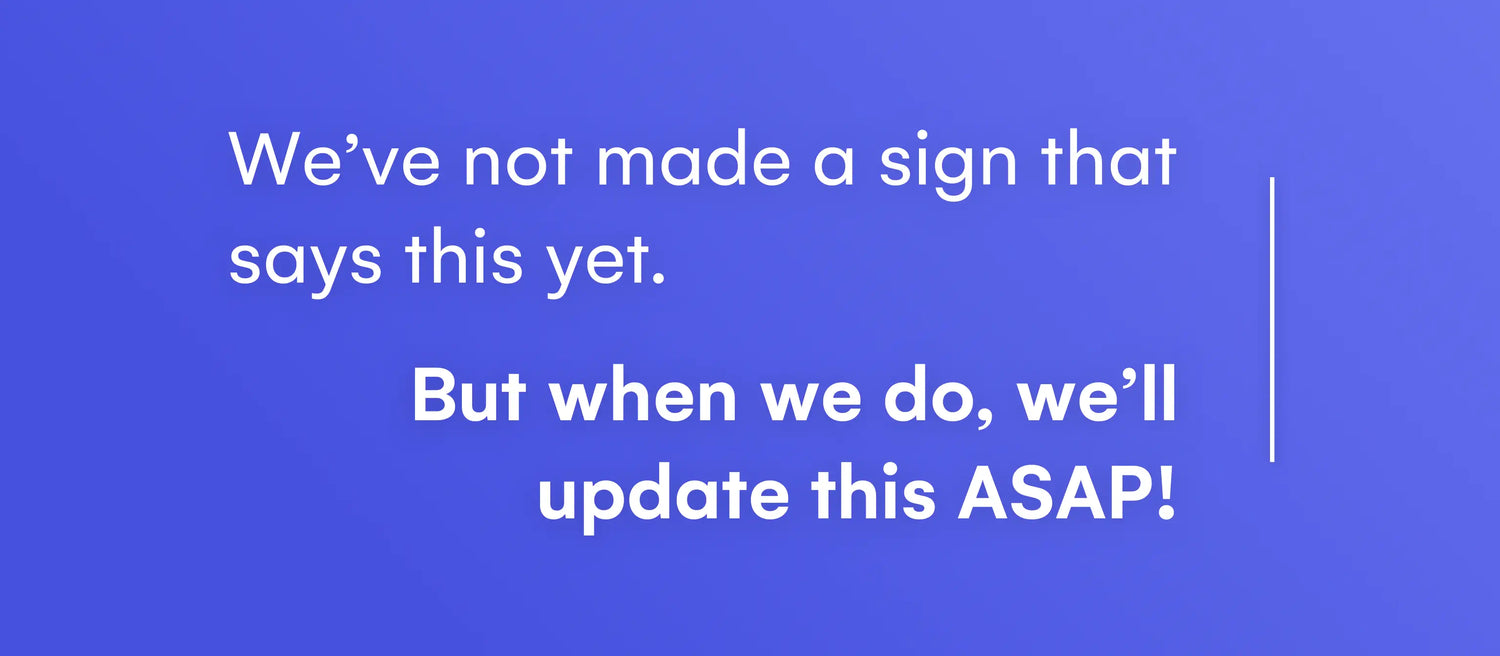 #10 | 'Woodlands'
Scraping into the top ten list is the house name 'Woodlands'. A common name for those rural properties situated in and around… you guessed it, wooded areas. This one doesn't leave much to the imagination, but it is a popular choice nonetheless.
#9 | 'The Stables'
At number nine we have 'The Stables'. In some cases, the name can be traced back as far as Roman times when stables were an essential facilitator for travel and trade, commonly constructed on the outskirts of towns and villages alike.
#8 | 'Orchard House'
Another name inspired by nature and its surroundings, Orchard House is a typically British name for a home, giving the vision of apple trees, green grass, and a beautiful countryside setting. This name is particularly popular in the south of England, where some orchards date back over 400 years.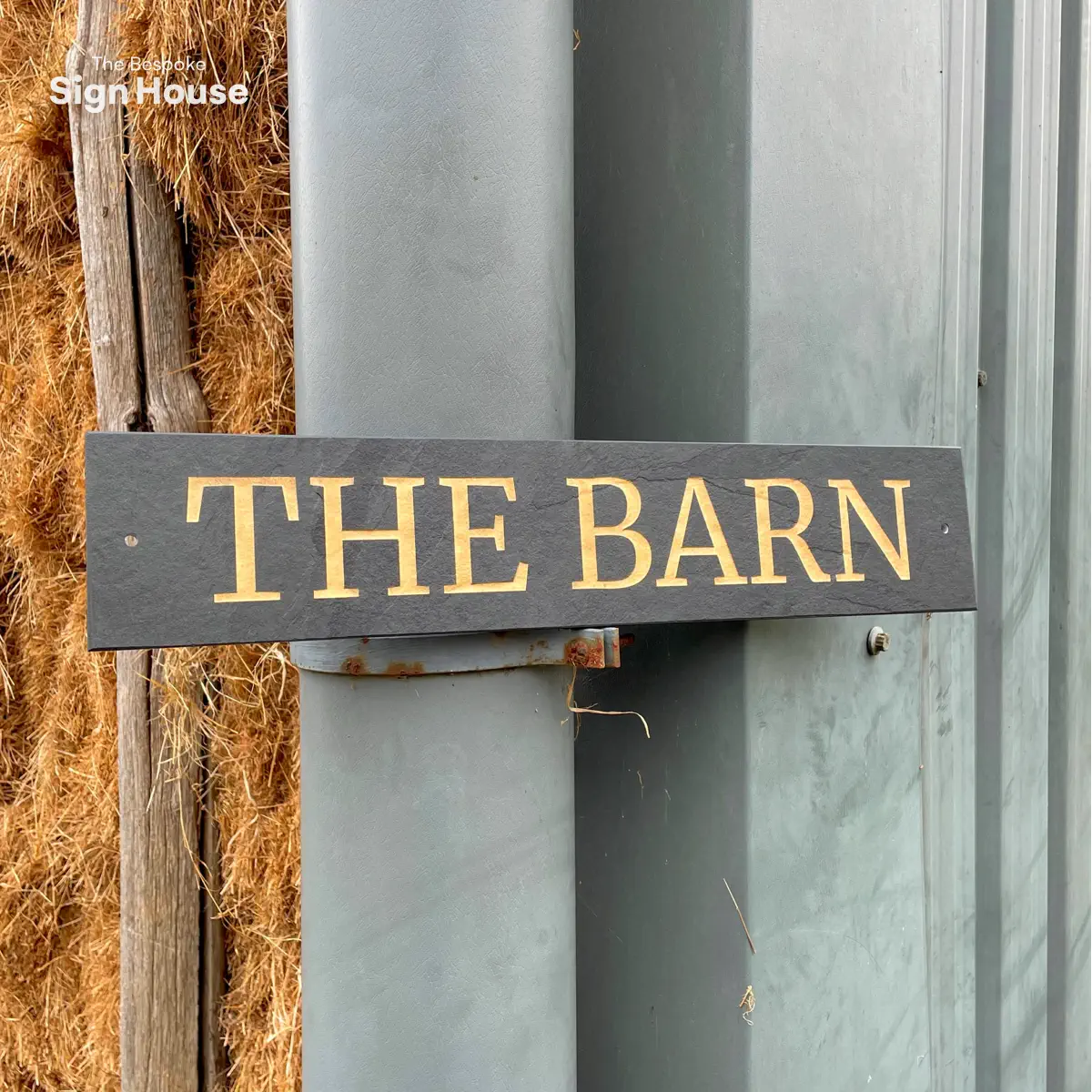 #7 | 'The Barn'
A common name for a dwelling refurbished from its original barn structure. Typical characteristics of converted barns tend to feature exposed internal beams and large open living areas, particularly popular with those looking to leave city life for a larger and more spacious property in the countryside.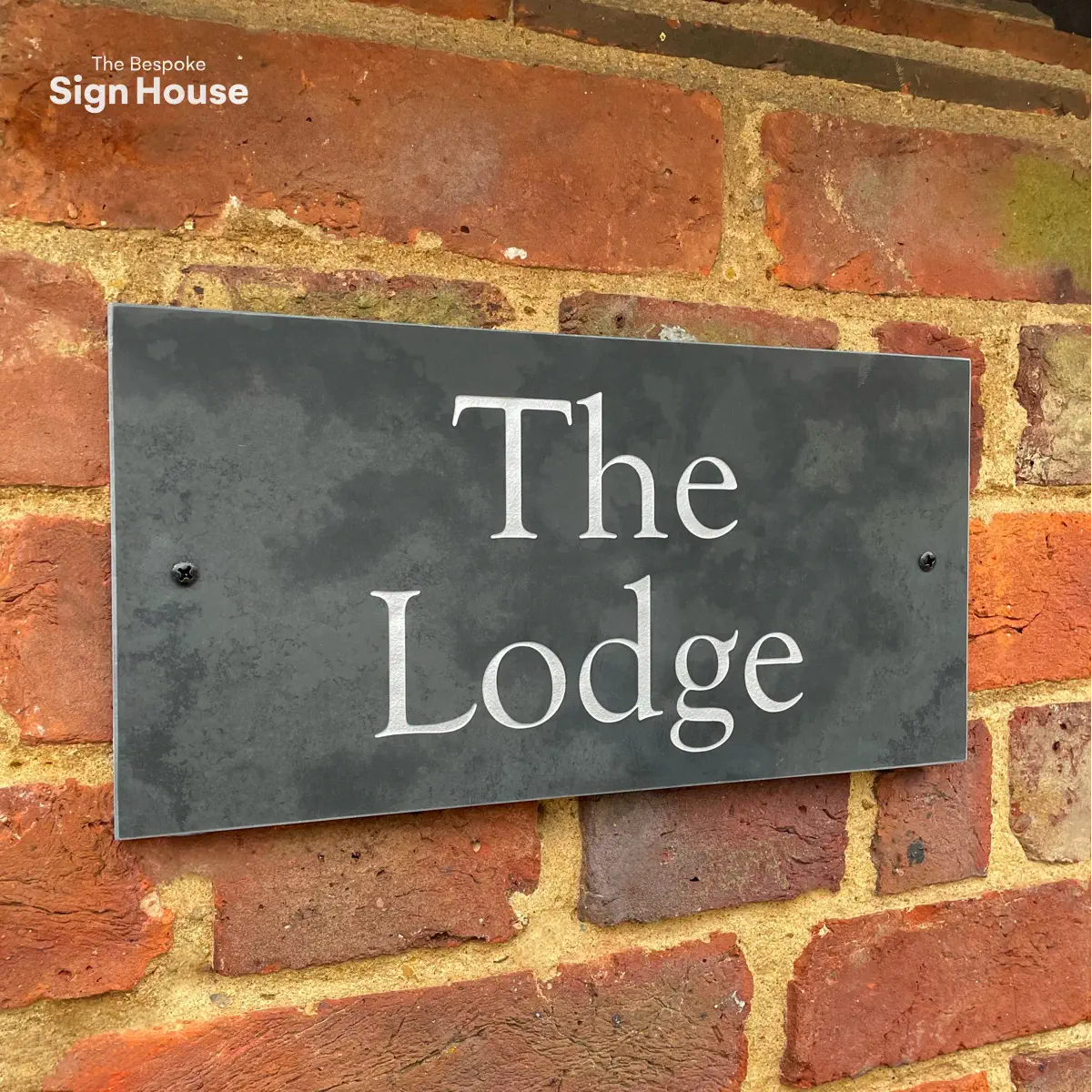 #6 | 'The Lodge'
A name synonymous with giving the impression of a cozy hideaway home, The Lodge comes in at number six on the list. The name is commonly used for small outhouses, often occupied by a gatekeeper or groundsman on the land of an estate. The lodge was often located at the entrance to a large estate or park and served as a base for the keeper's activities. Today, "The Lodge" is a popular house name, often used for smaller homes or cabins in rural or woodland areas.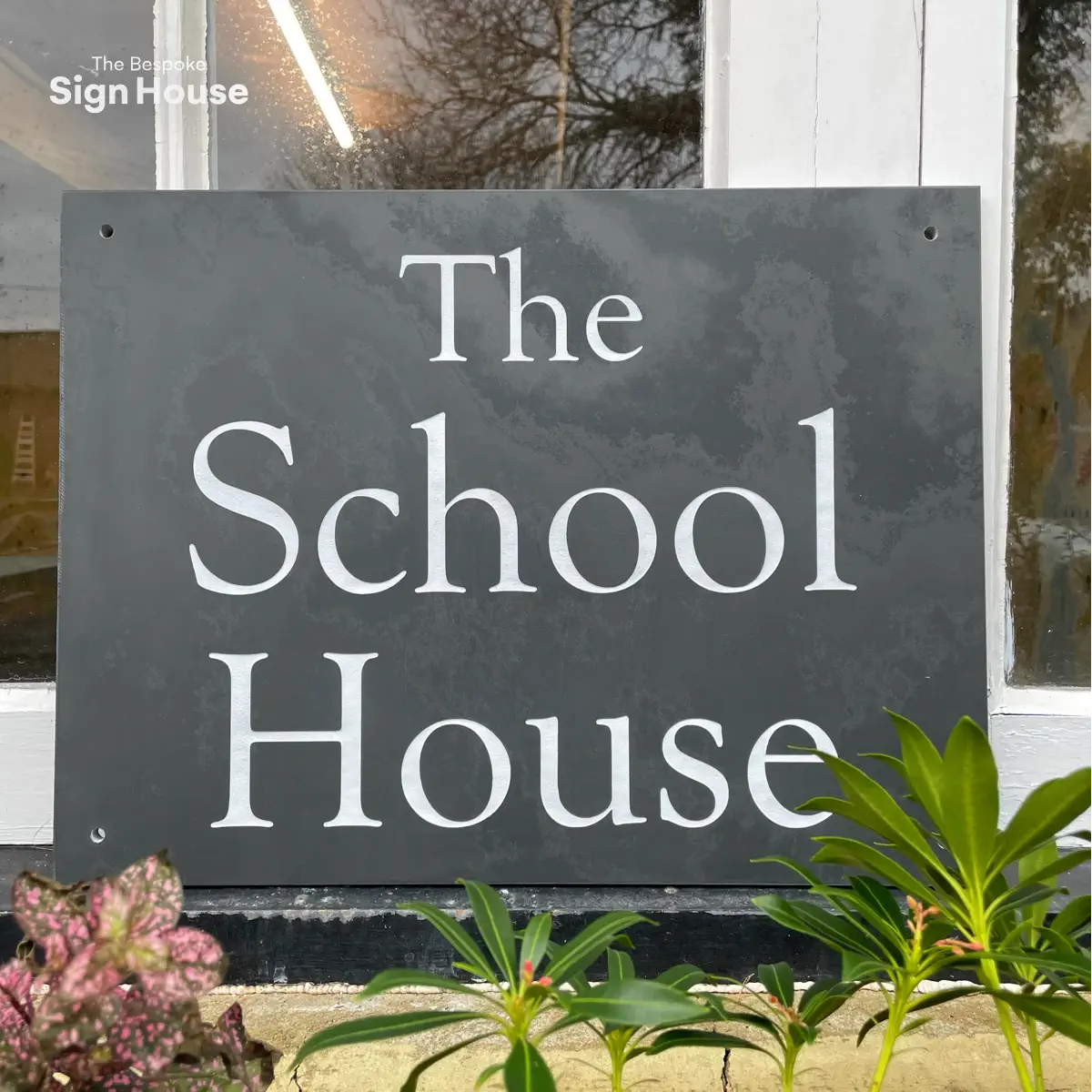 #5 | 'School House'
One of the house names with a historical tie, School House is often derived from the property's previous function as a school. Dating back several hundred years in some cases, children would flock either willingly or begrudgingly to be taught at School House. Commonly having wide corridors and tall ceilings, properties with a School House door sign outside tend to have a slightly more industrial look to the average home you'd come across on the surrounding streets.
It's worth noting that 'The Old School House' notches in just outside the top ten of this list. A house name referencing a building's previous use as a school is a popular choice indeed.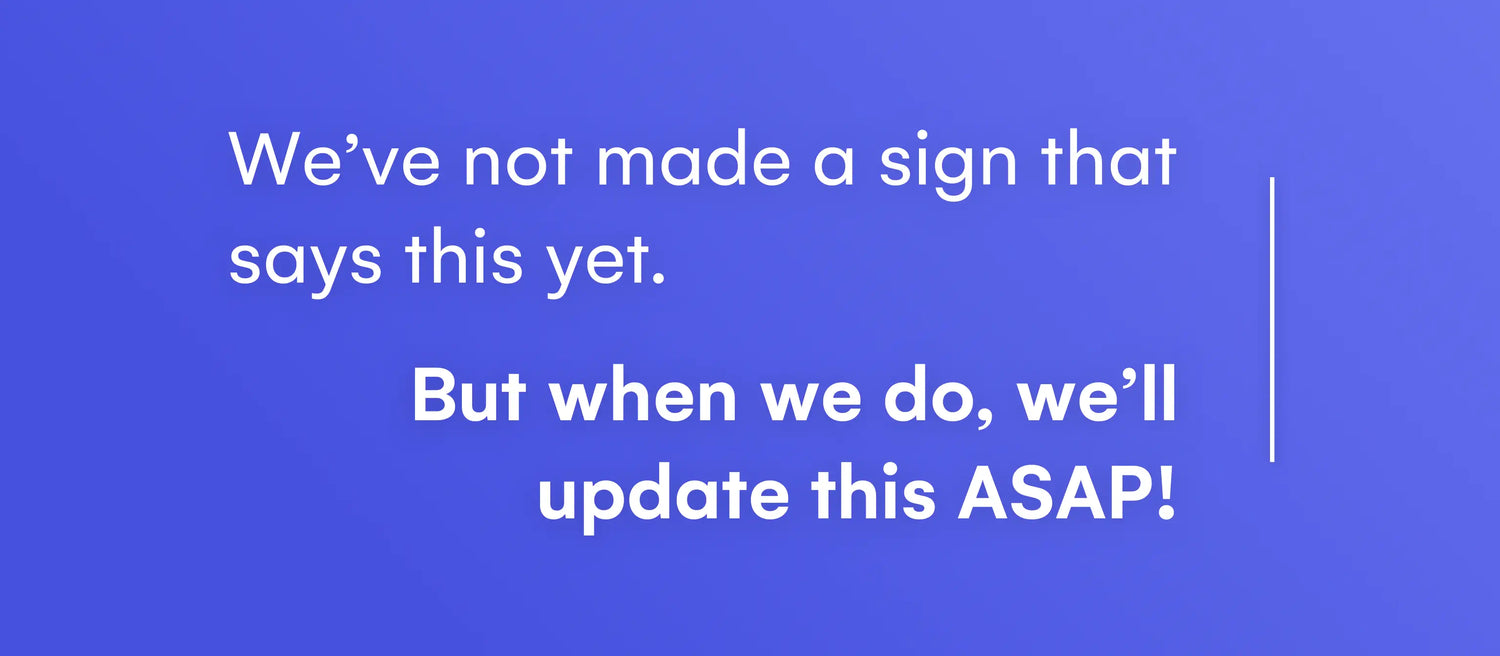 #4 | 'The Coach House
Similar to The Stables, The Coach House is another popular name with connotations dating back to times past. Relating to a building where horse-drawn carriages, also known as coaches could be found. Before the everyday use of cars became normal, these coach houses would be common in towns and villages, as the most efficient mode of transport at the time.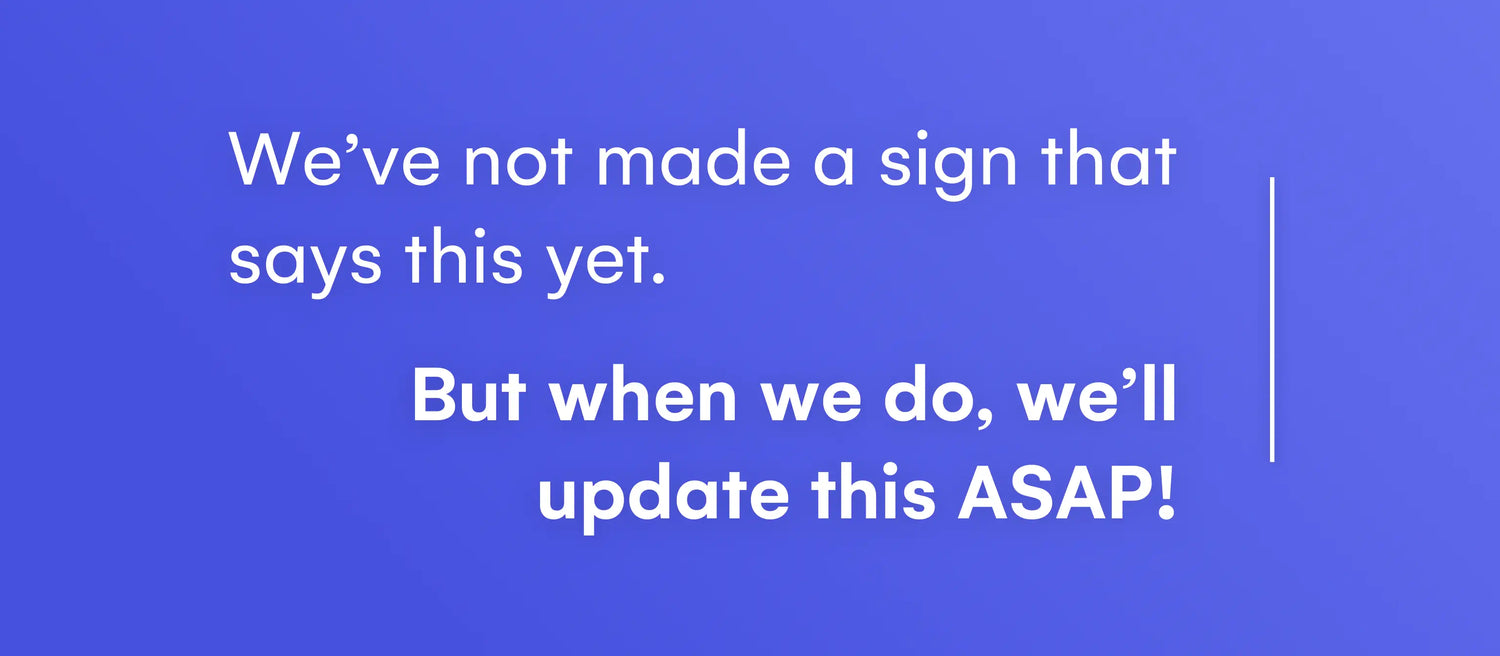 #3 | 'The Bungalow'
The top three now, with The Bungalow coming onto the list. No fluff with this one, just says it as you see it Britain! Unlike some of the more historical house names on this list, this one only dates back to the mid-19th century, when the first bungalow was built in the UK.
#2 | 'Rose Cottage'
A name combining the great flower and a classic British dwelling, Rose Cottage comes in at number two. With a hardy nature and iconic appearance, the rose is a common addition in gardens throughout the UK, not to mention it's the national flower of England. It doesn't take much reasoning to understand why this classic and popular name has come in so high on the list.
#1 | 'The Cottage'
The top house name in the UK is The Cottage, a house name we have created many slate house signs for at The Bespoke Sign House. Although an early form of the cottage as we know it today has been around since the middle ages, it wasn't until the mid-1700s that cottages started to develop. They were so well built, that a large number are still standing strong and it remains a popular house name, evoking a sense of comfort, simplicity, and rustic charm
Choosing a house name is a great tradition in the UK and can reflect your values, interests, and history. Whether you prefer the rustic charm of "Orchard House" or the grandeur of "Rose Cottage," there's a house name that can capture the spirit of your home.
Don't forget, ensure your property name is easily visible with a personalised slate house sign for your home or outhouse. That way your friends, family and postal workers will easily be able to find your newly named property. If you're looking for some inspiration on something a little less traditional, check out our unusual house signs & quirky door numbers page.